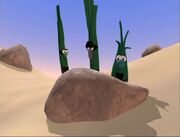 The Silliest Stories of Silliness is a compilation of some of VeggieTales' silliest songs, stories, and shorts. Veggie Kids are also interviewed to see what their favorite VeggieTales moments are.
Episodes and Shorts Included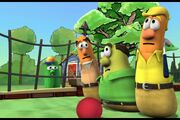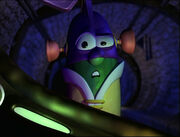 The Story of Flibber-O-Loo
Omlet
Going Up
Duke and the Great Pie War
Abe and the Amazing Promise
Josh and the Big Wall
The Asparagus of LaMancha
LarryBoy and the Rumor Weed
The Englishman Who Went Up a Hill and Came Down With all the Bananas
The Ballad of Little Joe
Songs Included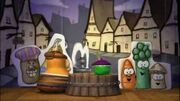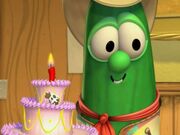 Gated Community
The Water Buffalo Song
Pizza Angel
The Hairbrush Song
Pants
Lance the Turtle
His Cheeseburger
Bubble Rap
Happy Tooth Day
Endangered Love
The Yodeling Veterinarian of the Alps
My Baby Elf
Community content is available under
CC-BY-SA
unless otherwise noted.