This article belongs to VeggieFan2000. Please ask him/her/them before editing the article. If you do so without asking, or if the owner(s) say(s) no, you will get a warning. If you continue, you will be blocked.
Gossiping is No Good!
is a sing-along DVD that follows both
Best Friends Forever On a Date with Permission
and
Dance of the Luau
. It is released the same time as
The Yodeling Cowgirl of the West
.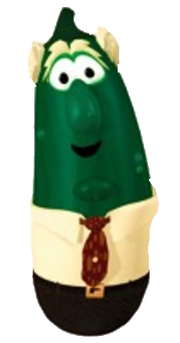 Gossiping is No Good! from The Haunted House of Doom
Keep Holding On to Your Grips from Samurai of the Opera
Message from the Lord from Jonah: A VeggieTales Movie
Schoolhouse Polka from Sumo of the Opera
Enough to Share from Veggies in Space: The Fennel Frontier
His Name is Darby from The Wonderful Wizard of Ha's
Oh Little Joe from The Ballad of Little Joe
Up with Bunnies from Twas the Night Before Easter
Not So Fast from Lyle the Kindly Viking
Fulfilling Hopes and Dreams from The Great Escape!
Bonus: Listen from Larry Learns to Listen
Chapter Selection
Edit
The instrumental for Chapters 1-4 is Schoolhouse Polka
The instrumental for Chapters 5-8 is Oh Little Joe!
The instrumental for Chapters 9-Bonus is Listen
Song Preview
Edit
The transition that plays in between songs is a bit from Asteroid Cowboys
Community content is available under
CC-BY-SA
unless otherwise noted.