This article belongs to Phineasnferb. Please ask him/her/them before editing the article. If you do so without asking, or if the owner(s) say(s) no, you will get a warning. If you continue, you will be blocked.

(July 23, 2013)
An all-new collection from VeggieTales! Bob, Larry, and the rest of the crew present their favorite stories from the show in one big collection!
Stories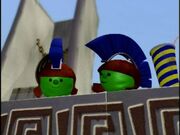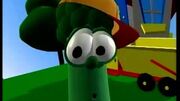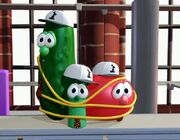 Larry's favorite: "Daniel and the Lion's Den"
Bob's favorite: "Josh and the Big Wall"
Junior's favorite: "Junior and the Contest"
Laura's favorite: "The Princess and the Popstar"
Petunia's favorite: "Duke and the Great Pie War"
Jimmy's favorite: "The Gourds Must Be Crazy"
Jerry's favorite: "Dave and the Giant Pickle"
The French Peas' favorite: "Coast to Coast: The Story of the Cucumber of Florida"
Pa Grape's favorite: "The Grapes of Wrath"
Mr. Nezzer's favorite: "Rack, Shack, and Benny"
Mr. Lunt's favorite: "Esther: the Girl Who Became Queen"
Madame Blueberry's favorite: "Madame Blueberry"
Alfred's favorite: "LarryBoy and the Waffle Overdose"
Mom Asparagus' favorite: "Tales from the Crisper"
Dad Asparagus' favorite: "The Big Beanstalk"
Percy's favorite: "LarryBoy and the Fib From Outer Space"
The Scallions' favorite: "The Ballad of Little Joe"
The Peach's favorite: "Minnesota Cuke and the Search for Samson's Hairbrush"
Community content is available under
CC-BY-SA
unless otherwise noted.