This article belongs to VeggieFan2000. Please ask him/her/them before editing the article. If you do so without asking, or if the owner(s) say(s) no, you will get a warning. If you continue, you will be blocked.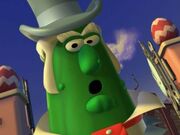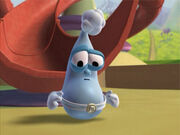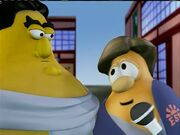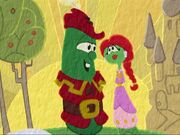 Even More 25 Favorite Very VeggieTunes
is a sequel to 25 Favorite Very VeggieTunes Volumes 1 and 2. It includes the songs from
An Easter Carol
,
A Snoodle's Tale
,
Sumo of the Opera
,
Duke and the Great Pie War
, and
Minnesota Cuke and the Search for Samson's Hairbrush
.
Another Easter Day
113 Years Ago
You Didn't Listen Ebenezer
Boids
The Factory (Score)
Hope's Song
Another Easter Day (Reprise)
Sport Utility Vehicle
I Want to Dance
I Want to Dance (Disco Version)
Going Up (score)
School House Polka
Wrestlers of Japan
A Joking Sumo
He's Accepted the Challenge
He's Accepted the Challenge (reprise)
A Sumo Can't Go Wrong
The Feeling of Finishing
What Can A Baby Do?
Larry's Blues
Ballad of the Pie War
I'm Robin Hood
I'm Robin Hood (reprise)
Pizza Angel
Minnesota Cuke Theme Song
Community content is available under
CC-BY-SA
unless otherwise noted.