This article belongs to VeggieFan2000. Please ask him/her/them before editing the article. If you do so without asking, or if the owner(s) say(s) no, you will get a warning. If you continue, you will be blocked.
Because I Listened
is a sing-along DVD that follows both
Don't Go About Telling Rumors
and
Drools n' Schools!
It is released the same time as
Take a Look at the Beauty
.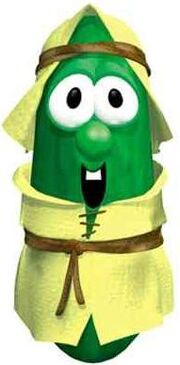 Because I Listened from Noah and the Big Rain
We're in Very Big Trouble! from Celery Night Fever: Return of Bruce Onion
Pompous's Song from MacLarry and the Barber-Barians in... Pompous Maximus Strikes Back!
Ballad of the Pie War from Duke and the Great Pie War
Wrestlers of Japan from Sumo of the Opera
It Cannot Be from Jonah: A VeggieTales Movie
Dear Monks from Lyle the Kindly Viking
Andrew was a Hero from The Adventures of Iron-Boy: A VeggieTales Movie
Show You Love from Beauty and the Beet
Chapter Selections
Edit
Chapters 1-4 is an instrumental of I'm Boo
Chapters 5-8 is an instrumental of It Cannot Be
Chapters 9-10 is an instrumental of Show You Love
Song Preview
Edit
The song that plays in between songs is a bit from Promised Land
Community content is available under
CC-BY-SA
unless otherwise noted.