This article belongs to VeggieFan2000. Please ask him/her/them before editing the article. If you do so without asking, or if the owner(s) say(s) no, you will get a warning. If you continue, you will be blocked.
A new VeggieTales playset. It is based upon "Beauty and the Beet".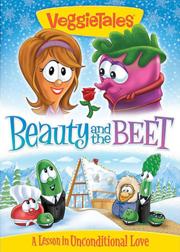 Beet's Alpine Suites
11 figures: Mirabelle, Mr. Beet, Larry Dill, Cook, Templeton, Manuel, Buddy, Bobby, Robby, Sabrina, Katrina
Drums, guitars, microphones
The stage
The tables
Wal-Mart exclusive: DVD sampler with Bully Trouble.
Community content is available under
CC-BY-SA
unless otherwise noted.