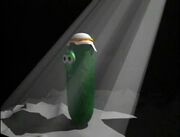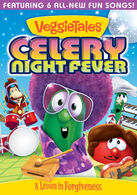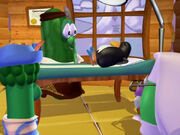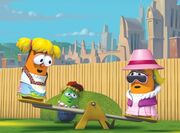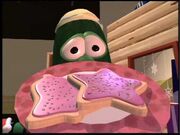 A Very Veggie Devotion to Your Talents (Vol. 3)
is a sequel to
A Very Veggie Devotion to Your Talents (Vol. 1)
and
A Very Veggie Devotion to Your Talents (Vol. 2)
, and features stories related to devoting your talents.
Stories Included
Edit
Daniel and the Lion's Den
Celery Night Fever
Silly Songs Included
Edit
The Yodeling Veterinarian of the Alps
Oh, Santa!
VeggieTales Theme Song
King Darius Suite
Oh, No!
We've Got Some News
Fear Not, Daniel
You Would Be in His Hand
The Yodeling Veterinarian of the Alps
Together
I Love Checkmarks!
Popstars and Pizza
Feel the Beat
How It Used to Be
Tear the Park Down
Together Finale Part 1
Together Finale Part 2
The Selfishness Song
Chog Norrius
He Cares
Oh, Santa!
The Catapult Song
He Cares (reprise)
We're Barber-Barians
Silly Song Remix Medley, in the background in the 10-lap Scottish Highland Race
MacLarry Norrius
Living in Scotland
Community content is available under
CC-BY-SA
unless otherwise noted.